Brawlhalla is a game that is famous for its gameplay and simple art style. The free-to-play fighting game was released in 2017 and has been having a growing player base ever since, exceeding over 50 million players. Unlike other free games in the same genre, Brawlhalla manages to bring out premium-like gameplay and the game has much resemblance to the fan-favorite, Super Smash Bros. Brawlhalla features playable characters which are called "legends" and you can simply either grind or pay to upgrade them stat-wise or visually. However, the gameplay is more focused on players' skills rather than these upgrades.
The game currently has 51 playable legends and each one has their own stats and attributes. Just like in other fighting games, this game also has meta builds around the legends. They help one get tactical advantages over the others, regardless of the player's skill. Therefore, considering all these stats and metas, these legends can be categorized into different tiers based on their playstyle, difficulty, and weapons.
You may like: Brawlhalla Beginner Tips & Strategies Guide
Legend Tier Types
Determining which legends go on which tiers can be a little tricky. Most players have their most comfortable picks that win them games but that legend can be a low-tier legend in other skill levels. So to build up a proper legends tier list, there are some factors to be considered, and they are;
Skill level (rank/elo)
Difficulty
Pick-rate and win-rate
Weapons
This Brawlhalla tier list is built around the strengths of the legends rather than the personal opinion of players. The word 'strengths' basically represents the win-rate and pick-rate, legends' counters and weaknesses, and much more statistical analysis of them. The tier is also made based on the stats in diamond rank rather than lower ranks or professional play because it represents the highest skilled players and their win/pick-rates for a better understanding. The weapons that go best with the legends are also shown to make it as beginner-friendly as it can. The 5 main tiers are as follows;
You may be interested in: Brawlhalla Maps
S-Tier
A-Tier
B-Tier
C-Tier
D-tier
While both the S and A tiers have win-rates of over 50%, the rest have mixed results.
S-Tier
This tier represents all legends that are capable of dominating in all instances in the play. They come out strong as "over-powered" legends or rather known as "broken" legends by most players and there are win-rate stats to back this up. Most of these legends are very easy to learn and very rewarding to master as well. If you are planning on changing your main legend or if you are a beginner, these legends won't disappoint you.
The legends of this tier and their respective weapons are as follows;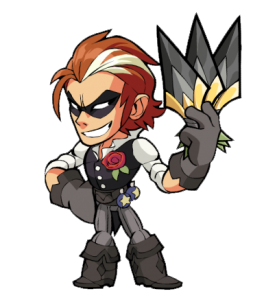 Legend

 

Weapon 1

Weapon 2

Caspian

Gauntlet

Katar

Fait

Scythe

Orb

Jaeyun

Sword

Greatsword

Lucien

Katar

Blaster

Mako

Katars

Greatsword

Onyx

Gauntlet

Cannon

Queen Nai

Spear

Katar

Sidra

Cannon

Sword

Thor

Hammer

Orb

Volkov

Axe

Scythe

Xull

Cannon

Axe

Zariel

Gauntlet

Bow
A-Tier
The tier "A" represents another set of great legends that has comparatively higher win-rates in this Brawlhalla tier list. They are really good and they really do not have complainable weaknesses to them. With the right amount of practice and getting used to, these legends can also become very rewarding and great companions in your climb to the top. However, they fall short before the S-Tier legends due to their difficulty and consistency in playstyle.
You may like: Brawlhalla: How to Earn Mammoth Coins
The legends of this tier and their respective weapons are as follows;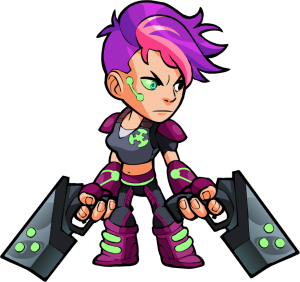 Legend

 

Weapon 1

Weapon 2

Ada

Blaster

Spear

Asuri

Katar

Sword

Cross

Blaster

Gauntlet

Dusk

Spear

Orb

Isaiah

Cannon

Blaster

Jhala

Axe

Sword

Lin Fei

Katar

Cannon

Mirage

Scythe

Spear

Mordex

Scythe

Gauntlet

Nix

Scythe

Blaster

Ragnir

Katar

Axe

Sentinel

Hammer

Katar
B-Tier
This tier represents the "slightly above average" level of legends in the game. They require more practice than the above 2 tiers and they don't really bring out convincing advantages like the S and A tier legends. However, they can still be pretty decent if the right amount of effort and work is put into mastering these legends.
You may be interested in: Brawlhalla Characters
The legends of this tier and their respective weapons are as follows;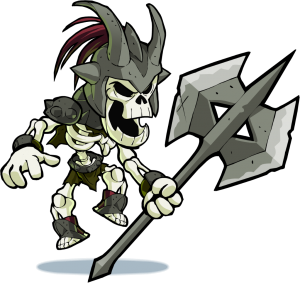 Legend

 

Weapon 1

Weapon 2

Azoth

Bow

Axe

Barraza

Axe

Blaster

Diana

Bow

Blaster

Ember

Bow

Katar

Rayman

Gauntlet

Axe

Sir Roland

Lance

Sword

Teros

Hammer

Axe

Thatch

Sword

Blaster

Ulgrim

Axe

Lance

Vector

Lance

Bow
C-Tier
This is the average tier that also includes some below-average legends. You might need to invest countless hours into mastering these legends but still have not many wins. This is mainly due to their underwhelming stats that make them inferior to above tier legends. These legends are simply not worth investing in so it is better if you pass on them in this current meta.
You may also like: How to Unlock Characters in Brawlhalla
The legends of this tier and their respective weapons are as follows;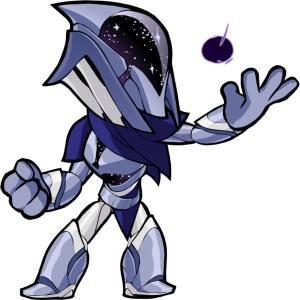 Legend

 

Weapon 1

Weapon 2

Artemis

Lance

Scythe

Brynn

Axe

Spear

Cassidy

Blaster

Hammer

Lord Vraxx

Blaster

Lance

Orion

Lance

Spear

Petra

Gauntlet

Orb

Scarlet

Hammer

Lance

Val

Gauntlet

Sword

Wu Shang

Gauntlet

Spear
D-Tier
These few legends in this tier are arguably the worst to main with the worst win-rate in the entire game. They are not in their best forms in the current patch and you should wait until they get a significant buff to start using them. They simply aren't the best for ranked matches and it is better if you leave them untouched, at least for now. Play them at your own risk.
You may be interested in: Brawlhalla Replays: How to save them
The legends of this tier and their respective weapons are as follows;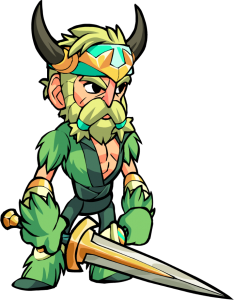 Legend

 

Weapon 1

Weapon 2

Bödvar

Hammer

Sword

Gnash

Hammer

Spear

Hattori

Sword

Spear

Jiro

Scythe

Sword

Kaya

Spear

Bow

Koji

Bow

Sword

Kor

Gauntlet

Hammer

Yumiko

Bow

Hammer
Conclusion
With the help of this Brawlhalla tier list and the right amount of practice and dedication, you can easily rank up and be better at the game. Also note that if you are a beginner, always go for top tier agents as those legends will bring you a pleasant experience in the game.
You may like: Is Brawlhalla Cross Play and Cross Progression
Credits Images and Icons by Brawlhalla