Brawlhalla follows a free-to-play model that allows players to get into the game without paying anything, and that naturally means that it has a massive shop with tons of characters, cosmetics, and other stuff to purchase. While the game lets you buy these things with real-life money – it still allows its free-playing audience to earn some of the in-game currencies and buy the legends and related things with the right amount of grind.
With three different types of currencies called the Mammoth Coins, Gold Coins, and Glory Coins, it can be fairly confusing to know which is which. And perhaps even confusing is knowing how exactly you are supposed to earn each of them, as there are different processes involved in doing these things.
That's why we've created a helpful guide for you that both explains what these different types of Coins are and how you can earn them. Let's get started!
How to Earn Mammoth Coins in Brawlhalla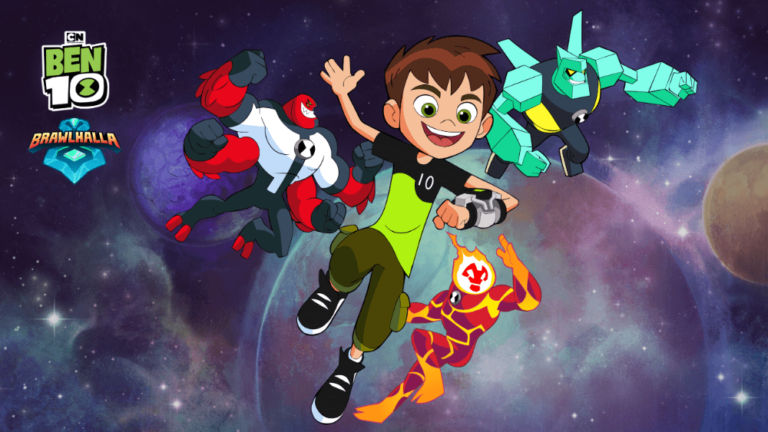 Mammoth Coins are the highest currency of the game and arguably the most in-demand. That is because you can buy cosmetics and taunts with this currency in the Malhalla store (in-game shop) and that makes it very valuable. 
Check this out: Brawlhalla Tier List
Unfortunately, this is also the only currency that cannot be earned in the game by any free means. They are basically the Brawlhalla equivalent to real-world money and can only be purchased for real money as a result. It follows a pre-set conversion rate which is $6 dollars for 140 Mammoth Coins, and there are usually specific discounts and bundles around every now and then.
For example, if you buy the Founder's Pack, Founders&Friends Pack, or the Collector's Edition pack, you will gain different amounts of free Mammoth Coins such as 320, 860, and 3400. As you can see, the number is determined by how much money you spent on the game more or less.
You may like: Is Brawlhalla Cross Play and Cross Progression
It's worth noting that the things you purchase with Mammoth Coins won't affect the gameplay at all, so it keeps the game from being pay-to-win thanks to the fact the only mandatorily forced real-life currency is only limited to non-gameplay altering items.
Fortunately, there's still another way to buy taunts and that brings us to the Glory Coins.
How to Earn Glory Coins in Brawlhalla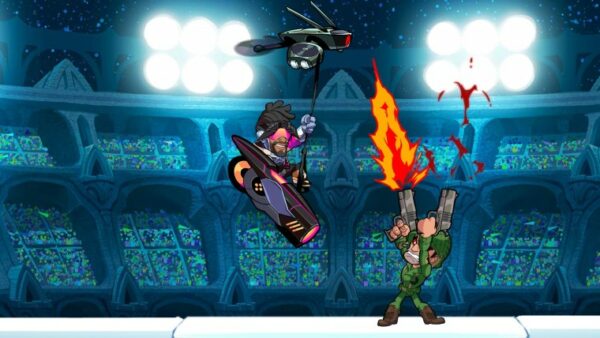 Unlike the Mammoth Coins, thankfully the Glory Coins can be earned in-game without spending any additional money (you cannot buy them at all no matter what pack you buy or how much in-game currency you purchase, this currency is exclusive to Ranked rewards). You cannot buy cosmetics with them, but you can buy colors, UI themes, taunts, and weapon skins using these coins from the 'Ranked' section of the Malhalla shop.
The way to earn this currency is to play Ranked games of Brawlhalla. You are awarded the coins at the end of each Ranked season and it is based on two things: your maximum 'Elo' and the total number of how many Ranked matches that you won.
You may also like: How to Unlock Characters in Brawlhalla
Elo is basically the maximum rank that you reach in the season as it determines what tier of skill you have and thus pairs you with players of equal skill instead of someone who would easily overpower you. So, the higher you rank in the strength and consistency department, the higher your Elo will be. And the highest-ranking players eventually get the highest amount of free Glory Coins as a result.
You may like: Brawlhalla Beginner Tips & Strategies Guide
On the other hand, while your Glory Coins are awarded based on your Ranked victories, there is still a mandatory quota of having participated in at least 10 Ranked games in the on-going season. It can be a jarring requirement for some people – but remember that you need to win a lot of Ranked matches to earn the coins anyway and you won't win too many if you don't participate too many times anyway.
You may be interested in: Brawlhalla Replays: How to save them
The frequency of how many Glory Coins you earn is 20 coins per each victory, which remains that way until you have made a total of 3000 coins through 150 wins. After that specific number of wins, you gain a smaller and random amount of Glory Coins.
How to Earn Gold Coins in Brawlhalla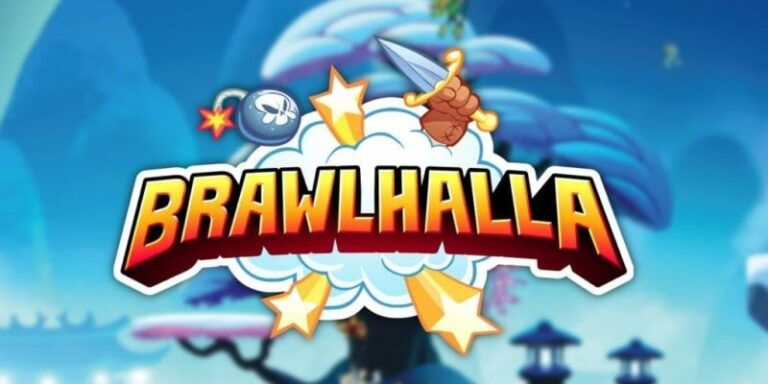 This is the last and most common currency; it is neither rare nor limited to real-world money purchases. You can use it to purchase the latest Legends in the game, which is the unique word used for the playable characters in the world of Brawlhalla. 
You can earn the Gold Coins by participating in and winning casual and Ranked matches, completing Daily Missions that are consistently updated, logging in daily to claim the bonuses designated for that action, completing Brawl of the Week challenges, and even completing the first-time tutorial in the world. 
You may like: Brawlhalla Beginner Tips & Strategies Guide
It is worth noting that this currency cannot be purchased with real-world money at all in general, but there is a way around it in which you simply purchase any of the Founder's Pack, Founders&Friends Pack, or the Collector's Edition packs. That gives you the majority of the characters right away and it almost eradicates the need for having coins at all until the next big Legend is released. 
Not allowing the Gold Coins to be purchased with real-life money does help the game remain a non-pay-to-win experience, but the workaround, if you are willing to pay extra, does kill the entire purpose. 
The prices at which Legends become available are fixed (although occasionally altered through patches) and can be narrowed down to this:
7200 Gold Coins – The latest Legends added to the game
5400 – Legends that are two weeks old
3900 – Upper Tier Legends
2300 – Middle Tier Legends
900 – Low Tier Legends
As you can see, the pricing is directly based on the usefulness of the unlockable characters and allows people to purchase the Legends based on their preferences, needs, and budgets. 
You may be interested in: Brawlhalla Characters
One thing we want to warn all readers about is not to trust anyone or any website that claims they can provide you any of these currencies for free. It does not matter how reputable they seem or how well-made their website is, or even if it appears to be some real store (you can create fake sites resembling real brands) – do not fall for the scam as Ubisoft has not granted anyone the privilege of giving away free in-game money.
You may be interested in: Brawlhalla Maps
Final Words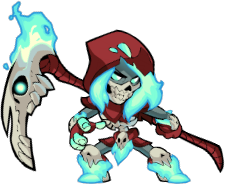 With that being said, that's the end of our guide on how to earn Mammoth, Glory, and Gold Coins in Brawlhalla. We hope you found this helpful, and if we missed out on any important ways then feel free to let us know! And while you're here, make sure to check out some of our other articles on the site.
Credits Images and Icons by Brawlhalla