As any Teamfight Tactics (TFT) player would know, the developers frequently add news seasons to the game that last for an average of 3 months. These new seasons not only add a ton of new changes and gameplay bug fixes, but they also introduce a new meta called Sets that completely changes the way people play the game. And well, with Season 4 Stage II already running its course, it's almost time for the new update. So, when's the TFT ranked season release date? Well, this is exactly why we are here today.

When Does TFT Season End – Season 4 Stage II
Riot Games launched Season 4 Stage II on Jul 21, 2021, and a single season lasts around three months on average; we can assume the current season of TFT to come to a close somewhere around the end of October.
However, since the current season has been divided up into two different stages, and when this happened during Season 3 and Season 2, we saw a new update release only after 2.5 months. So, there is a chance we might see the update early, at the start of October.
For a better understanding, here are the start and end timings of all the previous TFT Seasons and Sets.
| | | |
| --- | --- | --- |
| Season | Start Date | End Date |
| Beta | Jul 17, 2019 | Nov 5, 2019 |
| 1 | Nov 20, 2019 | Mar 18, 2020 |
| 2 – Stage I | Mar 18, 2020 | Jun 10, 2020 |
| 2 – Stage II | Jun 10, 2020 | Sep 16, 2020 |
| 3 – Stage I | Sep 16, 2020 | Jan 21, 2021 |
| 3 – Stage II | Jan 21, 2021 | Apr 28, 2021 |
| 4 – Stage I | Apr 28, 2021 | Jul 21, 2021 |
| 4 – Stage II | Jul 21, 2021 | (Expected mid-late October) |
| 5 – Stage I | (Expected mid-late October) | (Expected mid-late January) |
Like the previous TFT Season, Riot Games split Season 4 or Set 5 into two stages, each with a duration of around 2.5 to 3 months. Now, we don't really know if they are going to be doing the same with Season 5 or Set 6, but one can assume since that has been the trend since the past couple of updates.
When Does TFT Ranked Come Out – Season 5 Set 6
Furthermore, since Riot Games hasn't announced anything regarding its 2021 schedule for TFT, these are mere speculations based on how things have been released since the game's launch. So, with Season 4 Stage II (Set 5.5 – Reckoning: Dawn of Heroes) making its debut on Jul 21, 2021, we can assume Season 5 (Set 6) will be making its appearance sometime in late October 2021.
Possible TFT Season 5 Set 6 Leaks
Apart from just speculation on Season 5's release, we don't have any information. However, there have been various rumors going around that have hinted at the Season 5 Set 6. These leaks suggest the theme for the new season is going to be based around a 'Dream' or 'Fantasy' world.
Furthermore, the person who came across this information, a Reddit user u/tlyee61, will be six new trait symbols representing Wonderland, Sugar Rush, Dream Catcher, Toys, Space Groove, and Gladiator synergies, respectively.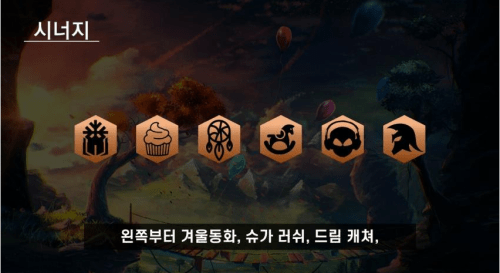 Plus, with the BEE synergy symbol being featured on its own, there is a possibility we are going to be seeing a number of brand-new Bee-themed skins making their TFT debut in Set 6.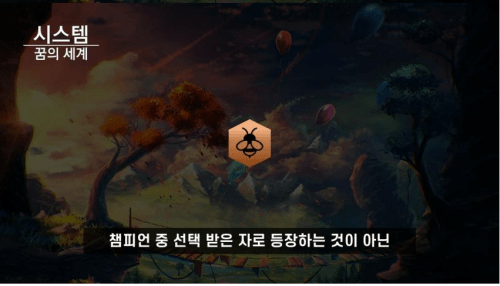 With that said, these are just rumors, so take this information with a grain of salt. Nothing can be said for sure until we hear it directly from Riot Games.
What Content Can We Expect In TFT Season 5 Set 6
The sole reason for these new seasons is to bring new content into the game, giving the players something new to try out. So, with TFT Season 5 Set 6, we can expect the same. This includes all-new Traits, Champions, and a few mechanic changes. Plus, bug and gameplay fixes are going to be introduced as well.
With Season 4 Set 5.5, we saw a total of 4 new Traits and 12 new Champions, and since this was Stage II, we can expect a lot more from Season 5 Set 6.
Final Words
That is it from us for now but stay tuned as we are going to be bringing you more information about the upcoming TFT season. Until then, comment below and let us know what you think is going to be introduced into TFT with Set 6?