The players of LOL (League of Legends) often talk about becoming a pro. However, the reality is that very few works to attain the required skills. You cannot estimate the depth of the sea while standing at the coast. 
Similarly, you cannot become a pro LOL player if you do not acquire skills. The article describes some of the best tips that help you to become a pro at LOL.
1. Decide your path
You should decide the path, you want to choose during the game. The choice is entirely yours whether you play solo or in a team.
Therefore, both options are different from each other and give you separate experience. If you opt to play solo, then you learn to manage things on your own. However, it is not similar to a team play where you collaborate with other players and play as one. 
The team play teaches you skills such as effective communication, pressure handling, team spirit, and collaboration. You cannot learn all those skills while playing in a solo mode. 
Invite your friends at home and play with them. Hence, it will help you to become a pro LOL player gradually.
2. Challenger Series
You have a golden chance to play at the Challenger Series to become a pro LOL player. All you have to do is to join a minor team and then compete in the Challenger series. You should earn the opportunity because players wish to have it. 
All accolade you have earned, all kills, each movement and everything you have done so far bring you to this moment. First of all, fulfil the requirements stated by Riot and then try your best to meet those requirements. 
You can become a pro Lol player if you successfully manage to join Challenger Series. Do not miss the chance. Grab it and enjoy playing LOL.
3. Join local tournaments
You will come up with a different gaming environment while playing in the local tournament despite playing at your home. If you desire to be a pro LOL player, you should polish your skills by competing in regional competitions. 
The competition in esports let you acquire skills and tactics, you did not know ahead. You learn to tackle the difficult situation with different pressure and mind-set. However, you play for an extended period while performing consistently. 
 Therefore, you will be a demanding athlete of LOL as long as you gain more experience at your edge. ​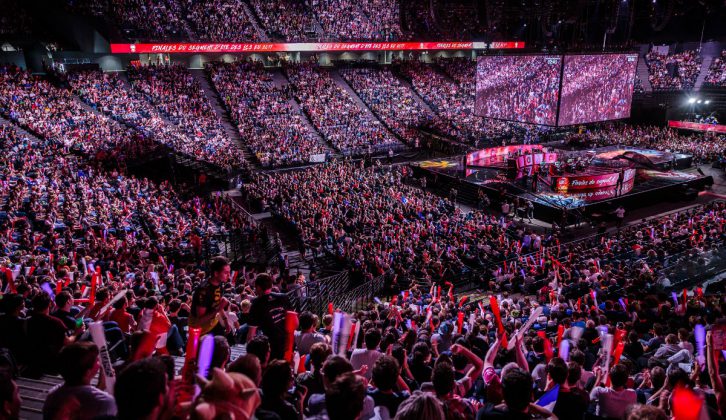 4. Go through the facts
It would be best if you did not neglect the darker side of pro gaming. The expectations of organizations and other sponsor groups enhance as long as you associate yourself with them like a pro player. The organizations pay you a handsome amount in exchange for your skills.
However, you need to make sacrifices to fulfil the expectations. You cannot become a pro as long as you are greedy. Your passion achieves victory for you. You play and get the reward of your efforts. 
Therefore, never cease your learning and always experience difficult challenges. Once you learn the required skills, you get one step close in achieving your skills.​
Behind the word mountains, far from the countries Vokalia and Consonantia, there live the blind texts. Separated they live in Bookmarksgrove right at the coast of the Semantics, a large language ocean.