Every multiplayer strategy-based game tends to get quite competitive. Team fight tactics are no different.
 As the game with enormous growth From Riot, more people are coming into the gaming community of tft. As a result, the game is getting more and more fierce every day.
For that reason, many people are opting for using an overlay of team fight tactics. Although TFT overlays are not sure-fire ways to win every match, they will provide all the right tools and information to ensure the best possible outcome. 
Some of the best overlays for TFT are,
Overwolf
Tftactics overlay
Blitz.gg
Just2Good
Mobalytics TFT overlay
Now, everyone has their favorite for their personal use. But we like to believe that mobalytics tft overlay has all the necessary tools to make it stand out from the rest of its competitors, especially the top dog tftactics overlay.
So, without any further ado, let us check out how to install the Mobalytics TFT overlay.
How to put a Mobalytics Overlay in TFT
The first you have to do is go to the Mobalytics website and get the latest desktop mobalytics app. The app is supported for both PC and MAC. So you will be able to check TFT match history, suggestions on items on tft and so much more, regardless o the operating system you are in.
Once downloaded you can just jump inside any TFT game, and the tft overlay will get activated instantly.
The overlay is completely free and only takes a few seconds to get installed on your computer. And the key thing to note is that it follows all the TOS or Terms of Service of Riot. So, you can use mobalytics for your alternative to tftactics overlay.
Cool Overlay Features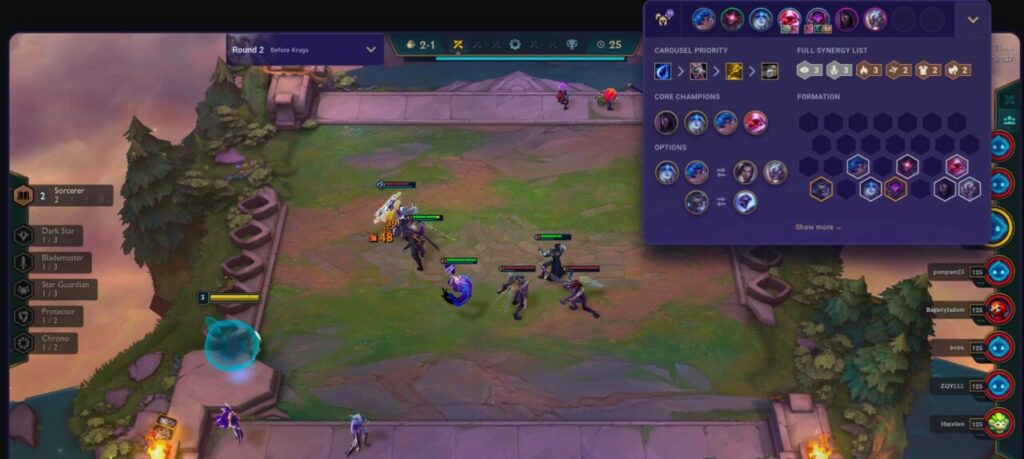 There are many benefits that you can utilize to its maximum potential. The sets of tools are designed not only to make the gameplay much easier but also to make it more enjoyable for the player.
Here are some of the most used tft overlay features that might excite you.
Team comp target in each meta
Once you log in, you will automatically be introduced to a list of the best team comps in the meta. If you are a veteran of the TFT gaming area, you must already know the importance of meta comps. And mobalytics put that out for you in plain sight, so you do not have research every time after a patch update.
Carousel Priority 
TFT Items are crucial to each gameplay. And that is why the tft overlay recommends the best item for you to chase and offer you a list of priorities on items tft.
Gameplay strategy
The overlay also lays out a gameplay strategy on the top right corner of your screen. SO you can easily go through the game without getting distracted from your end goal.
Leveling guide
The leveling guide is where the mobalytics overlay is superior to the tftactics overlay. It will offer you the best way to manage your economy and experience for that game.
Final thoughts
So that ends today's guide on the best TFT overlay in 2021 and how to put an overlay on tft. Stay tuned for more updates.