RPG videogames have always captivated video-gamers. The aspect of exploration, self-improvement, skills up-gradation, and amazing storylines and unlockable items have all made RPGs so popular. Skyrim was no exception, this breathtakingly beautiful (for its time) RPG revolutionized what we thought we knew about the genre. It not only broke stereotypes but added upon and improved pre-existing elements that defined the genre.
After all these years, with a vast pool of fans chasing newer entries from the series, Bethesda has decided to reward aficionados with a re-release of the game across all major platforms in use today. The PC port of the game is a special edition with slightly enhanced graphics and the wondrous addition of 64-bit support. The latter reflects the possibility of finally modifying the game to your liking. If there's anything that video-gamers like more than playing a game, it's modifying it.
Skyrim – A Retrospective
Based on the mythological Nord world, Skyrim offers countless hours' worth of fun. Fans have been clinging to the title for almost a decade now, and the passion is strong even in the present. Whether you like to slash and run, or silently creep in the dark corners, Skyrim is adaptable to your style and preference. The impressive quest-line, titanic weapons, malevolent magic spells, action, stealth, and independence of exploration makes Skyrim a title worth playing. With the new PC port, you can modify the game's progression and truly craft your adventure to your liking.
Backup Before You Start Modding
Modding is a tricky business, any changes made to the files, if done improperly, can irreversibly damage the game. As a general rule of thumb, always keep a backup of the original game folders and files in case you mess up the process. Taking just a few minutes to back up these folders is miles better than ending up with broken registries and having to reinstall a fresh copy to start again.
How to Mod Skyrim PC Edition?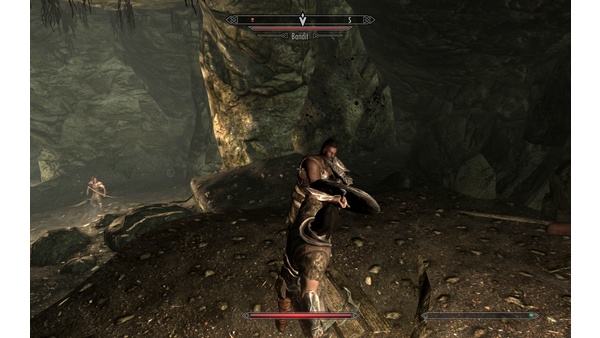 There are several methods for modding Skyrim PC Edition, some rely on in-game elements while others are based on external software. We have broken the process into four categories, and these are:
Using Vortex (formerly called Nexus Mod Manager) from Nexus Mods to modify Skyrim PC Edition
Manually modifying Skyrim Special Edition
Modding Skyrim PC Edition via Steam Workshop
In-game modding, exclusive for Skyrim Special Edition
What Do You Need?
The prerequisites for all of these methods are:
A copy of Skyrim Special (PC) Edition, which you can easily buy online
Vortex, which you can download for free from Nexus Mods (if you are using Method #1)
Steam Workshop (if you are using Method #3)
Mods compatible with Skyrim PC Edition, which you can find on Nexus Mods, Moddb, etc.
Using Vortex To Mod Skyrim PC Edition
Vortex, formerly referred to as Nexus Mod Manager, is the most preferable and widely used resource for modding Skyrim PC Edition. This is because of several factors:
It is backed up by Nexus, which is a platform for video-game modders to upload and update their modes.
Nexus allows users and members to discuss bugs, problems, ideas, and features related to various mods.
Vortex keeps the modding process very organized and easy to handle.
If you're downloading larger mod files, it will allow you to install them with ease.
There are tons of mods available on Nexus to choose and all of them are compatible with Vortex.
You can also filter through their mods to find what you are looking for.
Step #1: Download & Install Vortex
Open up the Nexus mods website on your browser and register an account there.
Browse through the website and download Vortex.
Once the download completes, run the setup file and install the vortex to any directory of your liking.
Step #2: Running Vortex
Run the vortex app after installation.
Navigate to the Vortex's dashboard.
From the dashboard, click the option "Scan for missing games".
Once the scanning is complete, click on the settings button.
Navigate to the mods tab.
Select the destination for your mod's installation (the directory for Skyrim Special Edition, installed on your PC).
Step #3: Creating ".ini" file for Skyrim Special Edition
Before we proceed with the modding process, there is one thing we need to accomplish, that is to create an ".ini" file for the game. This file will allow the mods to work properly, and will itself be modified by the mod files, it will also be helpful in the future scenario in case the mods don't work. To create this file, all you need to do is to simply boot up the game to its main menu (only via Steam, not directly), and then quit.
Step #4: Mod Installation
Browse through the Nexus site, use filters if you have to, and select the mod(s) you wish to install.
Before finalizing any decision, read the description of the mods very clearly so that you know what you're getting into (slight tweaking or a complete overhaul).
Access the "Files" tab for the mod and download its files from there.
Once the mods files download, via Vortex, select them and hit the "install" button.
Voila, you've successfully modified your Skyrim PC Edition, but wait there's more.
Step #5: Understanding the load order
If you've piled up some mod installations, you'll notice a certain load order taking shape. This is the sequence with which the game launches certain mods (some before others). Simply put, some mods will have to be booted before others so that all of the mods work properly. Normally, there is nothing you have to do in this case, but sometimes you may have to manually modify some files. If that's the case, the mod author will have elaborated the necessary steps. In case you run into trouble in this regard, you can always turn to dedicated apps like LOOT.
Manual Modding of Skyrim PC Edition
You can also add mods manually to the game directory if you want to simplify the process. Some people prefer to do it this way, especially those with extensive knowledge of the modding process (in case something messes up). This, however, is not recommended for amateurs. Here's what you have to do:
Step #1: Locate the Game's directory
By default, for the regular edition, it would be: "selected drive":\Program Files (x86)\Steam\SteamApps\common\Skyrim\Data
For the Special Edition, the default location would be: "selected drive":\Program Files (x86)\Steam\SteamApps\common\Skyrim Special Edition\Data
In case, you've installed the game to a custom location, that would be your game's directory, for instance: "custom location"\Skyrim Special Edition\Data
Step #2: Installation & Activation of the Mod
Copy the files of the mod to the data folder and close the directory.
Boot the game launcher and activate the copied mod via the "data files" section.
Remember that this is the least intuitive method and is not recommended.
Modding Skyrim Via Steam Workshop
This is perhaps the easiest, albeit not very customizable option for mod installation. As the name suggests, this option only applies to Steam version of the game, and you need to have Steam Workshop installed for it to work.
Step #1: Install Steam Workshop
Visit the Steam website.
Navigate their menu and find the option for downloading the "Steam Workshop" app.
Once the download has completed, install the setup.
Step #2: Install Mods With A Single Click
Open the Steam Workshop app.
Open the mod page and click on the "subscribe" button next to the mod you wish to install, this is it, mod installed.
In-game Modding Option
This method is equally simple and allows you to download and install mods with just a single click. There are no steps involved, just boot up the game and open the "Mods" tab and install the mods available from there. This method is the most reliable and simple, however, it is only compatible with a select few mods, so you'll have to sacrifice variety.
Which Method Is The Best Mods?
While all of these methods have their pros and cons, there are several factors that make some stand out from the rest. Simplicity, for instance, is a plus point of the Steam and In-game modding methods, however, these protocols lack variety. The best option, in our opinion, is using Vortex, because it allows you to access a huge variety of mods from Nexus and is completely safe. When it comes to modding, there should be no limits.
Bottom Line – Help the Modding Community
Modders keep on enhancing the mod experience, adding new perks and features here and then to make it further attractive. These additions and fixes (for prevailing issues) take up valuable time from their end, so if you can, help them out with some donations (they almost always give a call to action button for this). 
If you can't help financially, you can always report bugs and issues with the mod so that they can improve it further. Many modders welcome new ideas, you can pitch in your inspirations, who knows, they might end up using your fascination in their next release. Wouldn't it be cool playing a mod and knowing that it is partly based on your idea?